Signing Online
Signing Online offers virtual American Sign Language (ASL) courses designed for beginners through advanced students to learn sign language at their own pace using a computer or mobile device. The classes can also be used to fulfill high school graduation requirements and earn continuing education credit.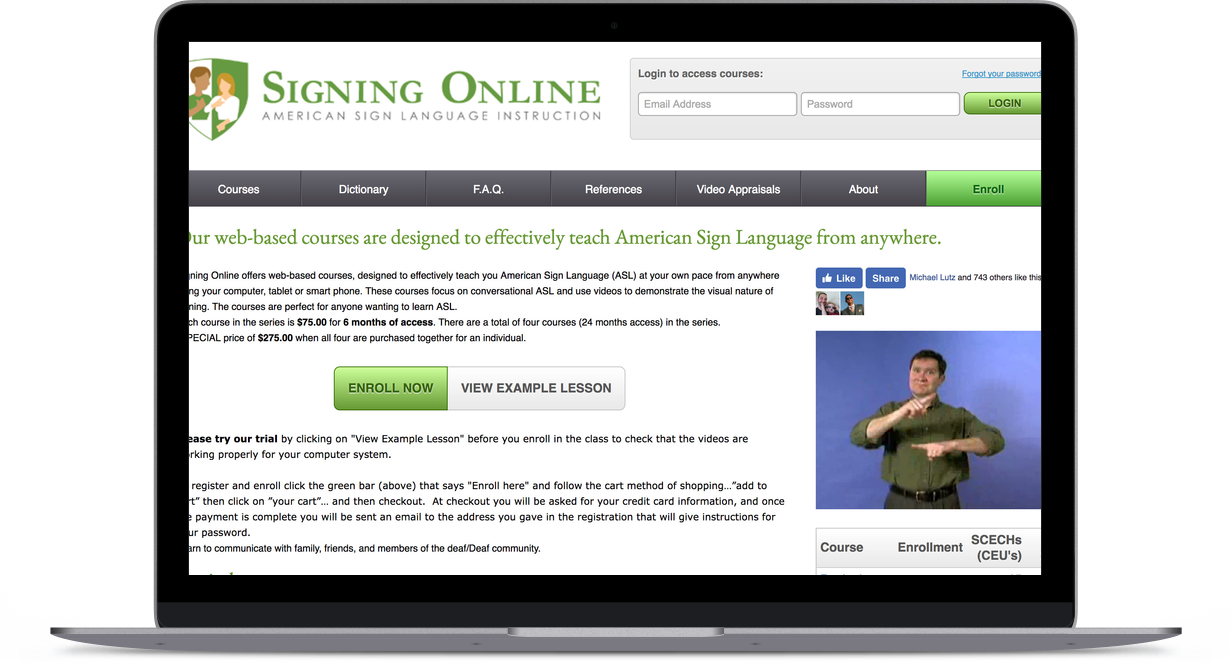 The courses are divided into easy-to-understand lessons, featuring hundreds of videos containing interactive dialog, practice activities and quizzes to test your comprehension. Membership also grants users access to in-depth ASL video resources, including a dictionary, fingerspelling, numbers, baby signs and more.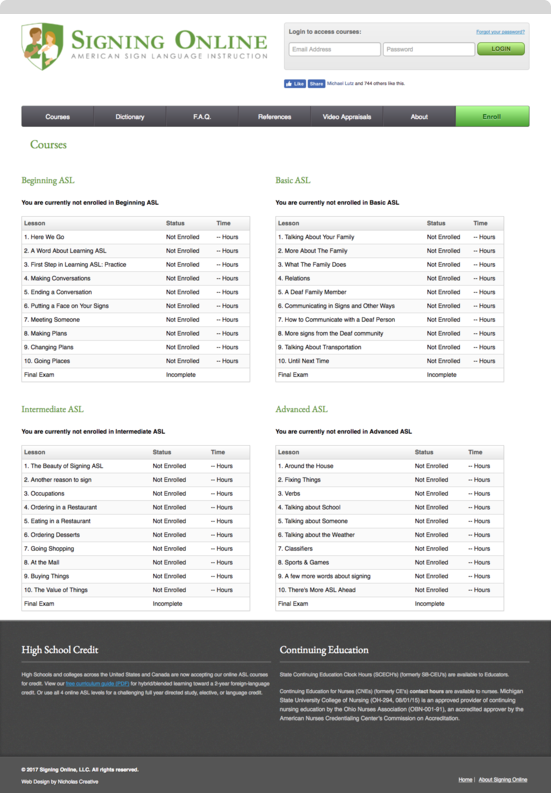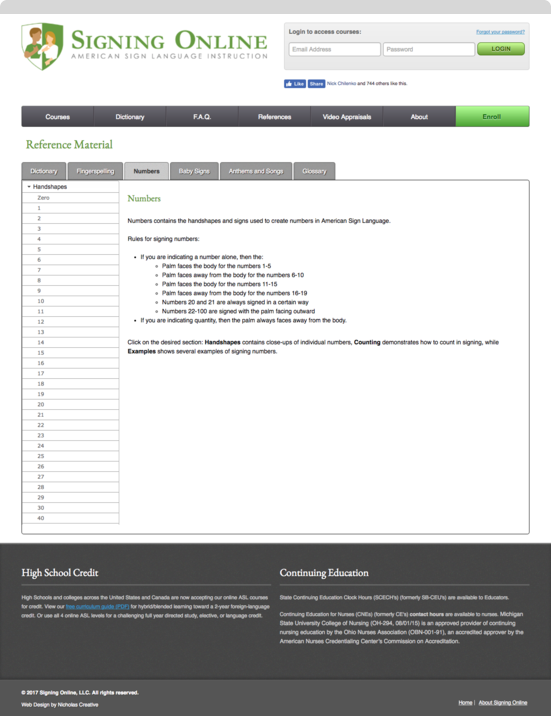 Nicholas Creative developed a custom website and administrative dashboard built on the Drupal content management system, allowing for full control of the website, including adding new lessons on the fly, managing student profiles and payments and advanced reporting capabilities.