Robinair Automotive & HVAC
Robinair sells products to customers all over the world, which means they need to be able to communicate with people everywhere and effectively market their wares seamlessly. Nicholas Creative helped them develop a centrally managed website that could be deployed to any or all of its global market segments.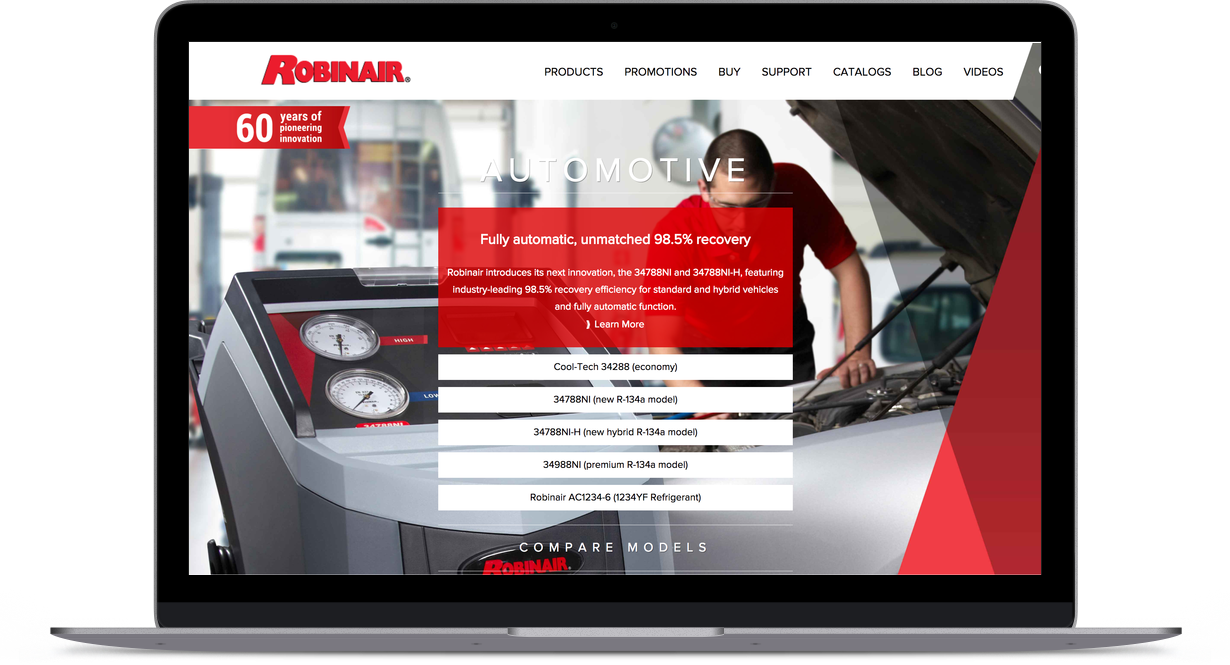 Nicholas Creative developed a website on the Drupal content management platform which Robinair's customers can use to easily and intuitively browse its extensive catalog of products, find maintenance and use manuals, download software updates, and get product support, all in seven different languages.