Radiant Systems Group manufactures under floor heating systems that provide superior comfort and energy efficiency. Easily installed in remodeling projects or new construction, radiant heat works perfectly under almost any flooring material.
Experiencing a great deal of success with its IdealFILM and IdealFILM floor heating solutions, Radiant Systems sought a more efficient way for customers and distributors to purchase its under floor heating systems.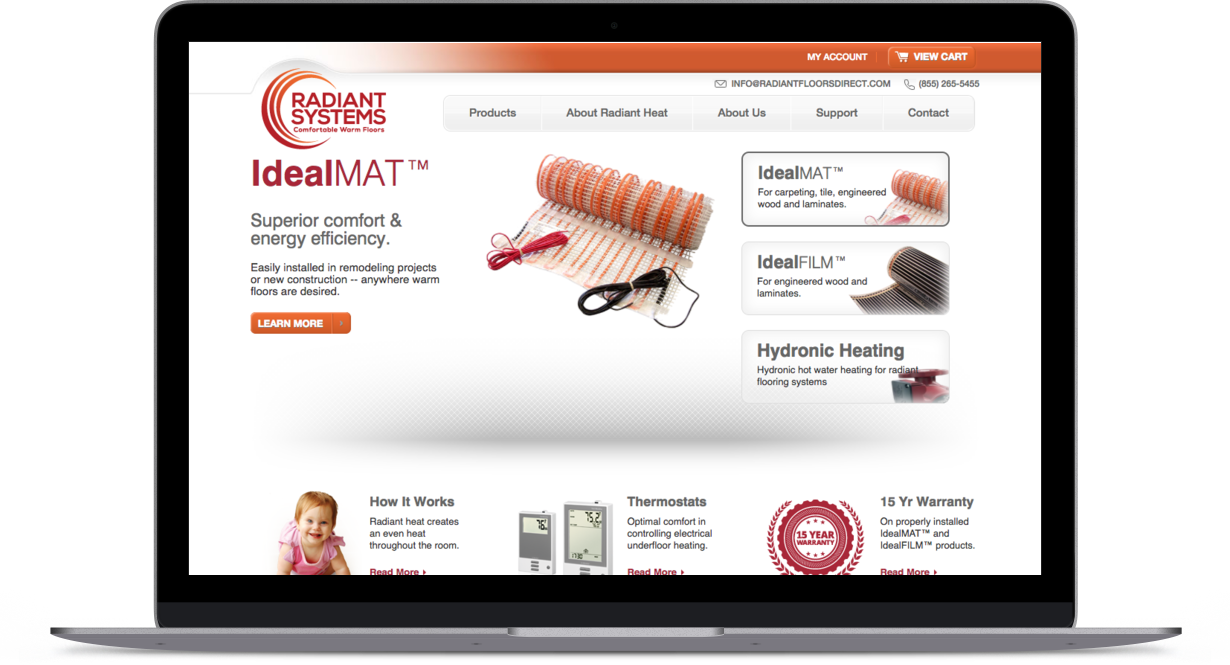 Nicholas developed a robust ecommerce solution on the Drupal content management system which allowed customers to quickly and easily purchase products through the website. Radiant Systems' product management and order fulfillment process was streamlined with the release of the new website.