The phrase, "location, location, location" is a well-known saying that refers to the importance of where a property is located. To many, the site of a business is a big make-or-break factor. While the physical location of a business is still vital to its success, consumers now also rely heavily on online search engines to shop local businesses. This means a business's local search listing is just as significant as its location, location, location. Due to the importance of local listings, it is vital that a business's online listing is in tip-top shape. Google+ Local is considered to be the 'big dog' for local search listings, so here are a few tips to help improve your local listing.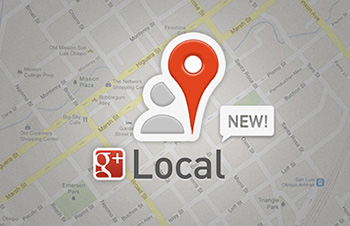 Image from Taylorclark.co
Complete Your Business Listing
It may sound like a no brainer, but many businesses don't have a complete listing. Google uses the information you provide them with to learn more about your business, making it easier to determine which listings are most relevant for a search result. Google also displays your information differently depending on where the search was conducted. For example, a result from a Google Maps search will obviously focus more on the address and location of a business, whereas the photos for your listing are more prominent for a basic Google Search result. Creating a complete page with contact information, business hours, customer reviews, and several high resolution photos of your business will make it look more attractive to customers, and to Google!
List Your Local Phone Number
If your business has a toll-free phone number in addition to a local phone number, use your local phone number for online listings. This is especially important for multi-location businesses with listings for each site. By using the local phone number for your business, you're giving Google another indicator of the business's physical location instead of just an address.
Vary Your Business Description for Each Location
For businesses with multiple locations, each listing should have its own unique description. Otherwise, your multiple listings may just seem like duplicate content to Google, rather than separate locations. Although the business description must be exclusive to its location, it is still important to use target keywords for each of them. Use variations of keywords or just different phrasing to change up the description while still conveying your business's message.
Bonus: Listing Consistency
Google+ Local may be one of the more talked about local listings, but it isn't the only listing you should be concerned with. Yelp and Citysearch are also local sites that businesses should be listed on. The most important thing to remember when adding or updating a listing across all of the local sites is to use the same business name, address, and phone number. This information should also be consistent with contact information listed on your business's website, too.