More than 200 business and community leaders from the Greater Lansing region and beyond gathered in East Lansing's State News Technology Center on December 13th for LAUNCHED 2012, the region's premier celebration of local and regional business innovation. LAUNCHED 2012 was a part of the Capital Gains Speaker series. Nicholas Creative co-produced the fourth annual event with Live Concepts Media and Capital Gains.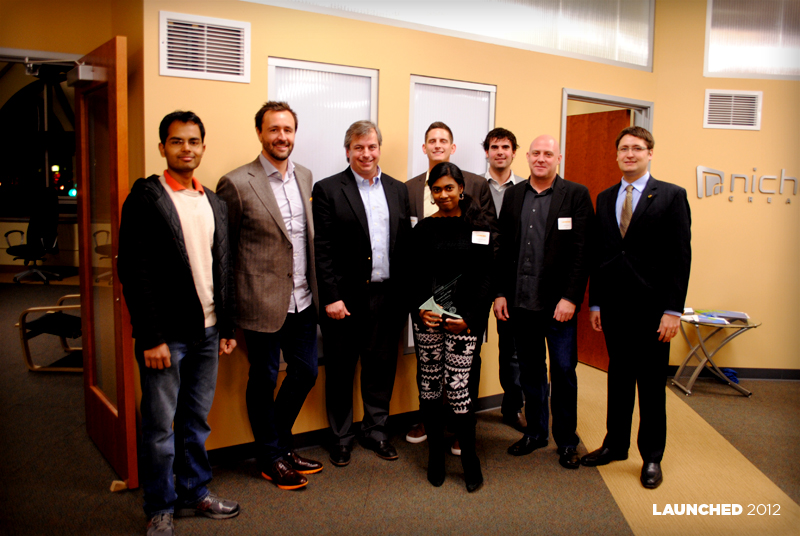 From L to R: Innovator of the Year recipient Varun Agrawal, keynote speaker Rick DeVos, speaker Brian Abraham, event producer Nicholas Chilenko, Innovator of the year recipient Keerthana Natarjan, emcee Sam Hogg, event producer Jason Meyers and East Lansing Mayor Pro Tem Nathan Triplett
LAUNCHED 2012 once again honored emerging business innovators by presenting the City of East Lansing Innovator of the Year award. This year's award went to Retia Medical, a medical device company and East Lansing Technology Innovation Center tenant— Varun Agrawal and Keerthana Natarjan accepted the award on behalf of the company. The event also acknowledged the success of efforts to foster small business development in the area like East Lansing's Technology Innovation Center, MSU Technologies and Lansing's NEO Center.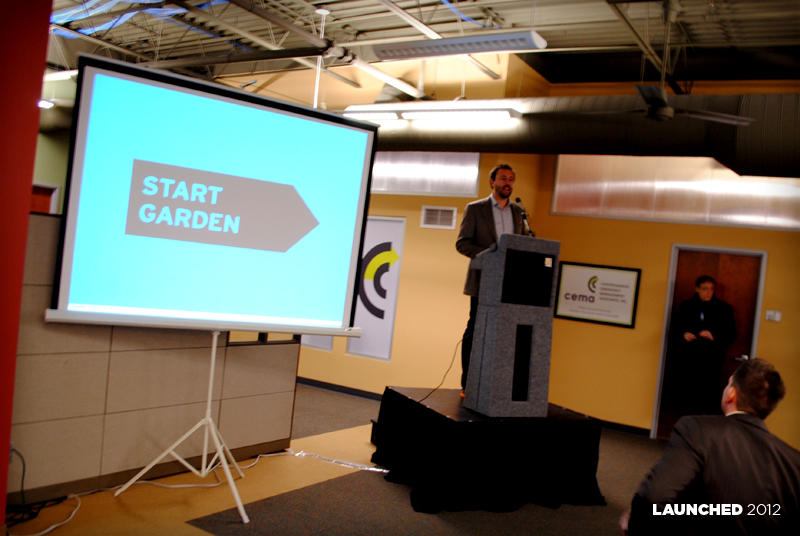 Rick DeVos speaking about the success of Start Garden.
Special guest speakers provided their insights and commended the region for its efforts. Event organizers were pleased to add household name and prominent regional business innovator as keynote speaker this year: Rick DeVos, founder of Grand Rapids art competition ArtPrize and CEO of Michigan business accelerator Start Garden. DeVos described the efforts made by Start Garden to cultivate unconventional ideas through its seed fund and social spin. He later took questions about the future of the project and the inspiration behind ArtPrize. Joining DeVos was Brian Abraham of Spartan Innovations, who discussed how his organization strives to create new ventures from MSU intellectual property.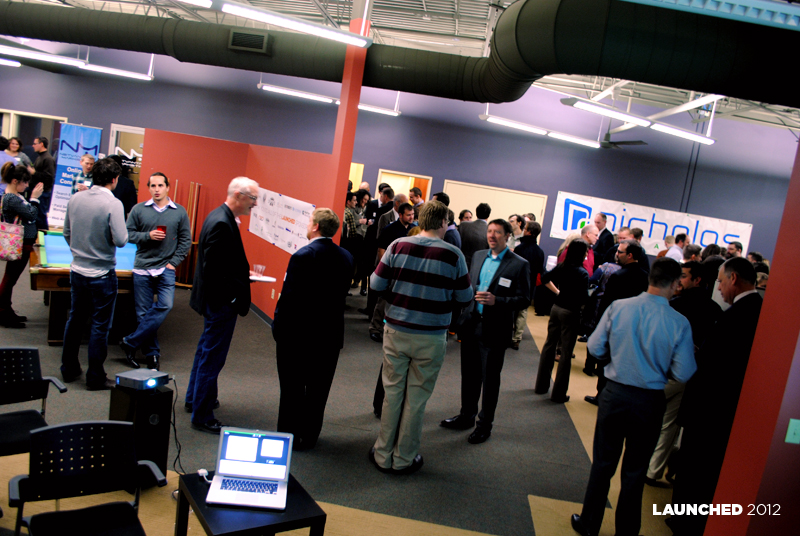 The crowd gathers for food and networking before the event begins.
Guests were greeted with appetizers, drinks, networking opportunities and live entertainment. The event was free to the public for the first time ever. Sponsors of the event included Capital Gains, City of East Lansing Downtown Development Authority, Dublin Irish Pub, Great Lakes Entrepreneur's Quest, Live Concepts Media, Nicholas Creative, Spartan Innovations, Anytime Fitness Haslett, The Center for New Enterprise Opportunity, City of East Lansing Downtown Management Board, Comprehensive Emergency Management Associates, DigitalActive, Grand River Connections, Hank Law PLLC, Independent Bank, Lansing Area Economic Parnership, Michigan Creative, Michigan Economic Development Corporation, Netvantage Marketing, Open Prairie Ventures, Retro Duck and Truscott Rossman.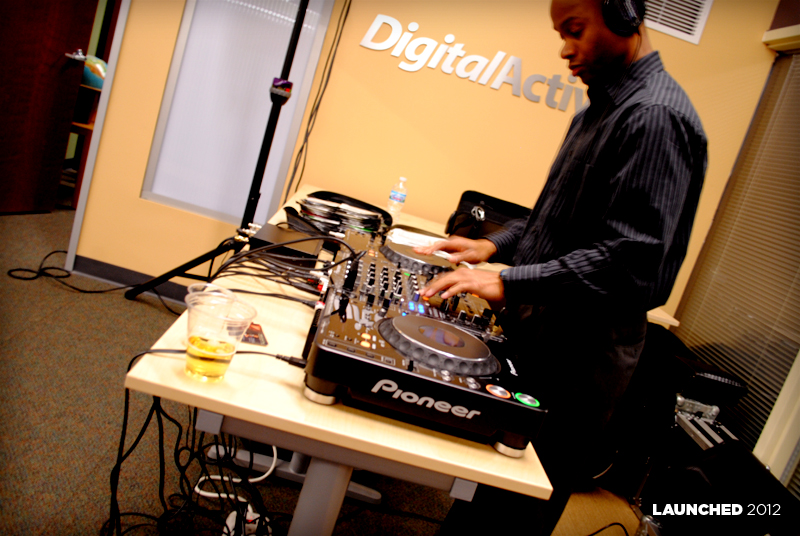 DJ Rodney Lamar Page performing for the event.